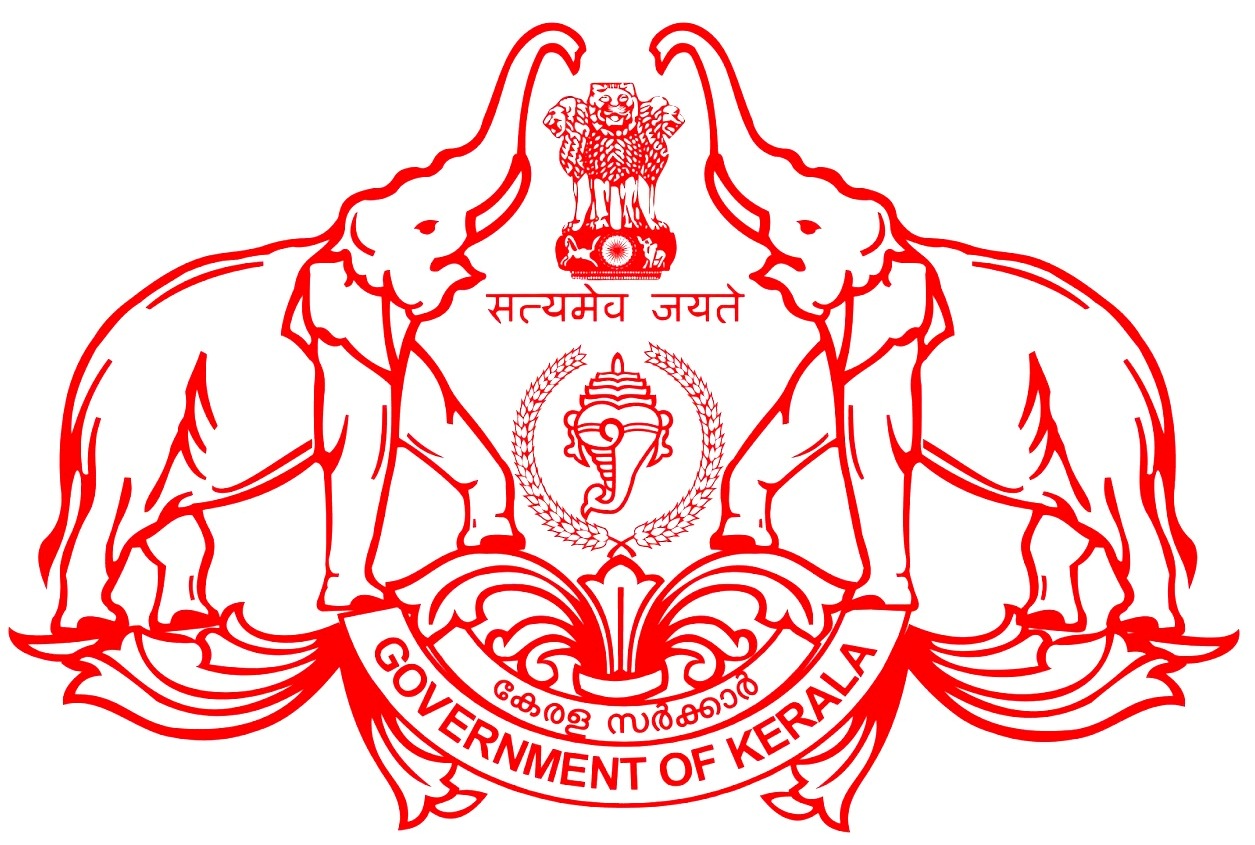 KERALA STATE CIVIL SERVICE ACADEMY
On-line Registration for Entrance Examination- PCM September 2019

On-line Registration - Upto 14.08.2019, 5 pm
General Instructions for On-line Registration

This on-line registration facility allows you to submit the application form for registering as a candidate for the entrance test, to qualify for admission to the PCM September 2019 batch, conducted by the Academy at its centres – Thiruvananthapuram, Ponnani (ICSR), Kozhikode, Palakkad, Kalliasseri and Kollam.

Please ensure your eligibility as per the eligibility conditions prescribed by UPSC for appearing for the Civil Services Examination. (The candidate must hold a DEGREE of any of the approved Universities)

Please note that your application will be filed successfully only after you have completed the application form with all the required details and paid the application fee.

Candidate is allowed to submit only one Application Form. Multiple Applications of a candidate are liable to be rejected.

Please read the admission notification carefully.
Procedure for Registration
Select "Register for Entrance Test - PCM September 2019" link in the home page of www.ccek.org.

It will lead you to a new web-page where three links are available.

Read the General Instructions carefully.

Those who are registering for the first time must go to "NEW USER SIGN UP".

Complete the registration form.

Click "Submit" button for getting your Registration Number.

The Registration Number will be displayed on the screen. Note down the Registration Number. The registration number is required for login to the second step.

Click "Proceed for Payment" button. The site will be redirected to "State Bank Collect - Centre for Continuing Education Kerala" page of www.onlinesbi.com.

After making the payment, logon to the registration page of www.ccek.org again, using "REGISTERED USER LOGIN" and provide the "Payment Reference No." (SBI Collect Reference No.), you received after making payment and "Payment Date". (You can also proceed to payment from the Registered User Login, if not made in the first step)

Click "Submit" button for completing the registration process and take a print out of the Hall Ticket using "Print " button.

Bring the Hall Ticket duly affixed with a recent passport size photograph to the venue of entrance examination along with a valid photo ID proof for verification. The candidates should appear for the test at the Centre of Study chosen by them at the venue mentioned below:
Venue for Entrance Test

No.

Name & Address of the Centre

Venue for Entrance Test

1

MAIN CENTRE, THIRUVANANTHAPURAM
Phone : 0471-2303065, 2311654

Academy Campus, Ambedkar Bhavan, Govt. Press Compound, Mannanthala, Thiruvananthapuram.

2

PONNANI
Institute of Career Studies & Research,
Karimpana, Easwaramangalam PO.
Ponnani, Malappuram District,
PIN 679573, Phone: 0494-2665489

Institute Campus, Ponnani

3

PALAKKAD
Kerala State Civil Service Academy
(Behind Govt. Victoria College)
Ayyapuram PO., Palakkad
PIN 678 001, Phone: 0491-2576100

Govt. Victoria College, Palakkad

4

KOZHIKODE
Kerala State Civil Service Academy
Chungam PO., West Hill. Kozhikode.
PIN 673005, Phone: 0495-2386400

Kerala Govt. Polytechnic College, West Hill, Kozhikode

5

KALLIASSERY (Kannur Dist.)
Kerala State Civil Service Academy
Mangad, Kalliassery P.O., Kannur.
PIN 630562, Phone: 8281098875

Academy Campus, Centre of Excellence Building, Mangad

6

KOLLAM
Kerala State Civil Service Academy
TKM College of Arts & Science Campus
Karicode, Peroor, PIN 691005
Phone: 9446772334

Academy Campus,
TKM College of Arts & Science
Application fee once paid will not be refunded under any circumstances.

Admission to the coaching programme of PCM September 2019 Batch is restricted to those candidates who are selected based on the entrance test scheduled to be held on 18/08/2019 at the respective venues.
Important Information

Last Date for registration

14/08/2019, 5 pm

Registration fee (on-line payment)

Rs. 200/-

Date & Time of Entrance Test

18/08/2019 11 am to 1 pm

Date of Publication of Results

21/08/2019

Date of online remittance of Course Fee

22/08/2019 to 05/09/2019

Date of Admission/Counselling

04/09/2019

Date of Commencement of classes

16/09/2019

Duration of the Course

21/08/2019 to 30/04/2020

Total Fee

Rs. 49,600/- (Course Fee - Rs. 40,000/- + GST @18% - Rs. 7,200/- + Kerala Flood Cess @1% -Rs. 400/- + Caution Deposit - Rs.2,000/-)

Fee has to be remitted in full at the time of admission (One-time payment)

10% seats are reserved for students belonging to SC/ST communities.
Topics covered for the Entrance Test (objective type questions):

GK & Current Affairs

:

30 Questions

Mental Ability

:

Plus two level (10 Questions)

History

:

Plus two level (10 Questions)

Geography

:

Plus two level (10 Questions)

Science and Technology

:

Plus two level (10 Questions)

Economics

:

Plus two level (10 Questions)

Indian Constitution

:

Plus two level (10 Questions)

Ecology & Environment Science

:

Plus two level (10 Questions)

Total

:

100 Marks (100 x 1)

No Negative mark for wrong answers
Procedure for payment in State Bank Collect
Read Disclaimer Clause and click on check box to proceed for payment.
Select Payment Category from the drop down menu as "Application Fee - PCM".Click 'Submit' button.
The State Bank Collect Payment page of "Centre for Continuing Education Kerala" will appear. The payer has to input the details on the page – Name, Registration ID., Mobile number, Date of Birth, e-mail ID, captcha etc. (Application Fee amount will be displayed by default – Rs. 200/-)Click Submit button.
The State Bank Collect payment verification page will appear where the payer has to click on the 'Confirm' button after verifying the payment details to proceed further.The SBMOPS (State Bank Multiple Option Payment System) page is displayed with following options for payments.
Net Banking
State Bank of India.
Other Banks Internet Banking.

Card Payments
State Bank ATM-cum- Debit Card
Other Banks Debit Cards.
Credit Cards

Other Payment Modes- SBI Branch, NEFT/RTGS, UPI
Choose the desired option and make the payment. Note down the "Transaction ID" and take a printout of the online receipt for reference.
NEW USER SIGNUP ║ REGISTERED USER LOGIN


Sample Question for Entrance Test
For clarrifications if any, contact:
Centre for Continuing Education Kerala
Charachira, Kowdiar PO., Thiruvananthapuram, PIN - 695003
Phone/ Fax : 0471-2313065/2311654

Technical support for any issues regarding online registration : 82810 98862
or mail to info.ccek@gmail.com